The Purple Pill Show (LIVE) with Charles F. Gray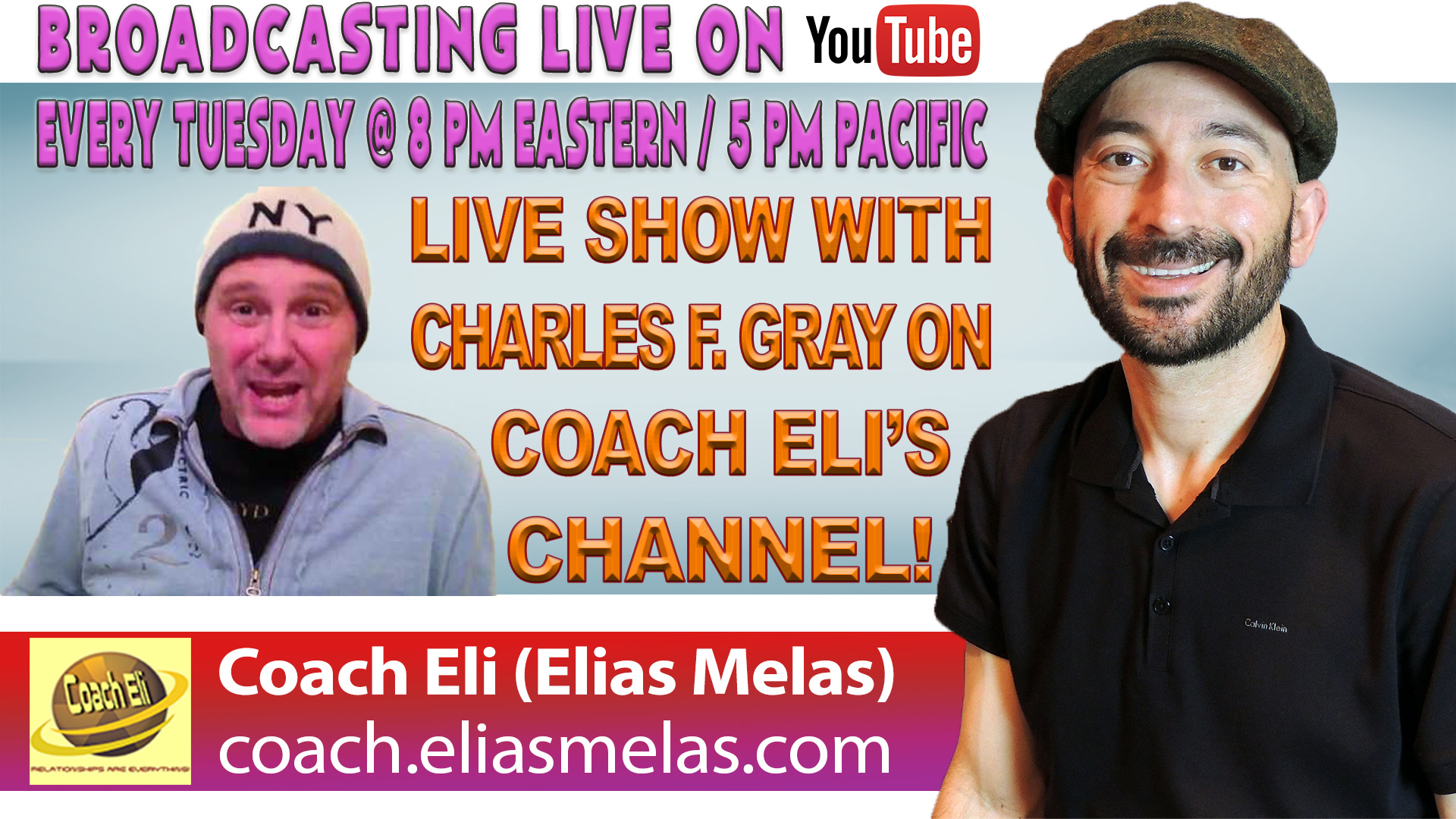 Watch / Listen / Call In To The Purple Pill Show (LIVE)
Every Tuesday @ 5 pm Pacific / 8 pm Eastern
on Coach Eli's YouTube Channel at This Link:
https://www.youtube.com/c/CoachEli/live
Missed Any LIVE SHOW?
The REPLAYS Are Available Below!

Submit Your Stories To The Relationship
Sanctuary For FREE! Find Out More Info &
How To Contact Coach Eli By CLICKING HERE!
It seems we can't find what you're looking for. Perhaps searching can help.