TEXAS CAREGIVER SUPPORT SERVICES – BRIAN MERTZ FRAUD ALERT
I have created this page to raise awareness of how I have been severely victimized by Mr. Brian Christopher Mertz, Owner of Texas Caregiver Support Services.
Mr. Mertz is the owner of a caregiving support service business / provider. Services are primarily provided to senior citizens, a highly protected class from misrepresentation of anything regarding senior services. My issue is with the way Mr. Mertz advertises his business in unlawful ways. Mr. Mertz is a rather wealthy man who's recently come into a lot of money through a family trust. He has been paying several YouTube content creators large amounts of money on a monthly basis, to create content for him and play his sponsorship video clip within those videos. The videos Mr. Mertz has sponsored and paid these content creators to make, have primarily been defamatory and hateful videos that are attacking other YouTube creators on the platform. Over the past 1 1/2 years, over 100 of these defamatory and hateful sponsored videos were made regarding me to defame my character and destroy my brand and presence on YouTube.
These defamatory and hateful videos Mr. Mertz is constantly sponsoring, do not properly serve his highly regulated industry of seniors. In fact, the videos are clearly something that if the general public knew he was doing, his reputation in the caregiving business would be affected. In an industry where seniors are the target market, these videos are not only very unprofessional and unethical, they are illegally being sponsored for Mr. Mertz's entertainment purposes, and to also create large tax deductions regarding something NOT involving his business. While Mr. Mertz has sponsored several YouTube content creators in the ways as mentioned above, I am going to primarily focus on his main sponsorship which has completely affected my right to free enterprise.
Jamie Richard Stone, who runs the "Lycantheory" YouTube channel, is the main channel that Mr. Mertz sponsors.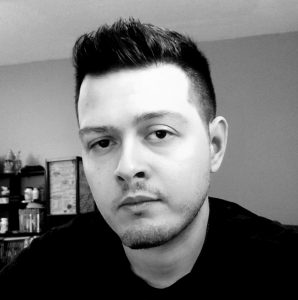 Throughout the entire sponsorship duration of this channel, Mr. Stone has created the most defamatory videos on me that have been an unwritten REQUIREMENT of his sponsorship contract with Mr. Mertz. These videos created by Mr. Stone have destroyed my brand, reputation and have practically killed my entire audience of my YouTube channel. This has harmed my right to free enterprise and the ability to run my business through my YouTube channel. It has also affected my livelihood since my channel hasn't made the money it would have made, had it not been for Mr. Stone's and Mr. Mertz's actions.
Both Mr. Mertz and Mr. Stone have been asked by me several times to stop their unlawful actions, but they either refuse or ignore me. Mr. Stone has even mentioned that if he removes these videos of me, Mr. Mertz will discontinue his sponsorship. Both of these men are constantly engaging in unethical / illegal business practices, and I created this page to raise awareness for anyone else that may encounter them. Below I am sharing some embedded videos from Mr. Stone's "Lycantheory" channel where all of this content is happening at.  
Below are 3 screen shots of Brian Mertz commenting on a YouTube channel that created a HATE VIDEO on me. Brian's YouTube user name is "wise niteowl", which doesn't seem to properly represent his behavior and lack of business professionalism online! This hate video of me was released on September 20, 2020. In this first screen shot, you will see Brian's comment on a channel called "Haters Inc.", regarding a video titled "Time To Bury Cuck Eli." The comment Brian wrote as you will see says "Good to hear! I can send a paypal donation." It baffles me why a man that runs a caregiver business would make such a comment to support such negativity and hateful content of attacking others! If you'd like to check out the hateful video created of me that Brian endorses, here is a link: https://www.youtube.com/watch?v=fQ0VHZu3zqE.
In this second screen shot, I hovered over Brian's channel name and as you will see at the bottom of this screen shot, it shows the URL to his YouTube channel / account. In the final screen shot following this one, you will see what this URL resolves to. That way I can show definitive proof that it is him without a shadow of a doubt or question! Here's a direct link to Brian's "wise niteowl" YouTube channel / account:
https://www.youtube.com/channel/UCwTv5nkxP-GPgIHFySCLcyw.
In this third screen shot, I took the URL from the previous screen shot, and this is what it resolved to. You will clearly see this is Brian Mertz's "wise niteowl" YouTube channel with the same URL at the top of the screen shot. On Brian's YouTube channel "About" page, it shows his e-mail bcmertz73@gmail.com, the join date of the channel which is August 30, 2013, and on the right you will see his featured channels that include "Texas Caregiver Support Services" and "World Caregiver Network." As a business professional myself, the severe lack of professionalism Brian encompasses is asinine!
In conclusion, I am in progress of taking legal action against both of these people to stop their unlawful business practices as mentioned earlier. I will update this page as more information becomes available.